2014 Oscars' host announced
The Oscars, a cinematic awards event that started in 1929, is known throughout the world. It is broadcasted in over 100 countries and people of all ages tune in to watch. The next upcoming Oscars, the 85th Oscars, will be held in March 2, 2014 and it was just announced that Ellen DeGeneres will be returning as host of this world-renowned event. DeGeneres, a stand-up comedian, actress and host of her own television show, The Ellen DeGeneres Show, which has been airing since 2003, hosted before in 2007 and tweeted that she is very excited to be the one to be hosting the event. From watching DeGeneres on her daytime talk show, it's apparent she is going to keep everyone's attention with her lively personality and keep the audience laughing with her quick humor. The upcoming Oscars will be held on the ABC network and it has been publicized that it will be televised in over 225 countries and territories. Although the upcoming Oscars are not anytime soon, everyone can look forward to their arrival and Ellen DeGeneres hosting this spectacular event.
Featured Image Source: Msn Entertainment
About the author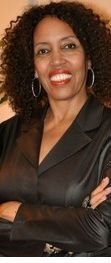 Diana is the co-founder of Hot and Trendy Mag.
---
---
Leave a Reply